Check Out Our NEW Healthy At Home Pet Shampoo!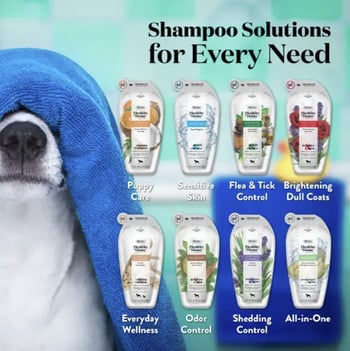 Wahl Animal is excited to introduce our Healthy at Home pet shampoo to our product assortment.
Contains no parabens, sulfates, phthalates, or dyes, leaving your pet's skin and coat clean and moisturized.
Packaged in eco-friendly material with a self-sealing container.
Sold exclusively on Chewy.com, with helpful insight on our website.
The extra concentrated shampoo formula allows a little to go a long way, even on the largest pets, without a noticeable lather.
To find the perfect shampoo for your pet's needs, select one of the options below to learn more.